Malawian President Lazarus Chakwera decreed three days of national mourning after two members of his cabinet succumbed to Covid-19 on Tuesday.
Local government minister Lingson Belekenyama and the minister for transport Muhammad Sidik Mia died in the capital Lilongwe.
The two are the highest public officials so far to succumb to the virus in Malawi.
"We have entered the eye of the pandemic", said Chakwera during an address to the nation on Tuesday afternoon.
Read more: Coronavirus: How India is readying for its massive vaccine drive
He said the government was considering declaring a state of emergency.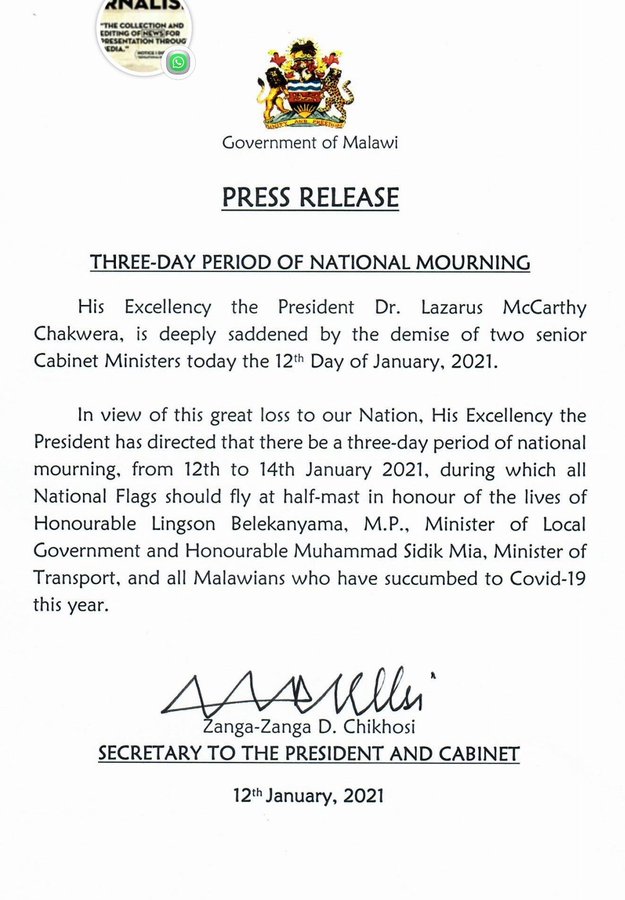 Malawi has recorded 9027 cases and 203 deaths. The southern African nation has confirmed 1500 cases in the last 14 days alone.