The Togolese bimbo has been at the center of comments on the web since Tuesday, January 5, 2021. The reason, she posted on her facebook page a photo of her with the face partly disfigured.
With the legend "i cant sleep", this photo of the American top model, native of Togo put all internet users in stir. What really happened to make Maria Mobil find herself in such a situation?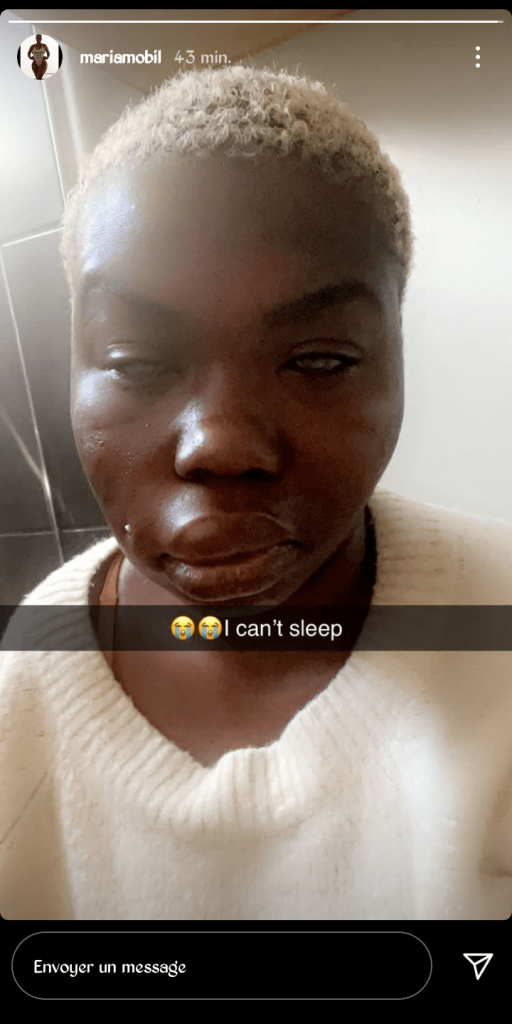 For now, the exact causes are not known and internet users' speculations are rife.
Read more: The song 'Jerusalema' has now more than 300M of views