Police in Ghana arrested 18 people over the public flogging of a pair at the palace of a traditional chief in Wa in the northern Upper West region, local media reported.
The victims of the flogging, a man and woman, are reported to have been lovers.
They were each tied to a pole and flogged on Tuesday afternoon over an alleged leaked sex tape that has gone viral on social media.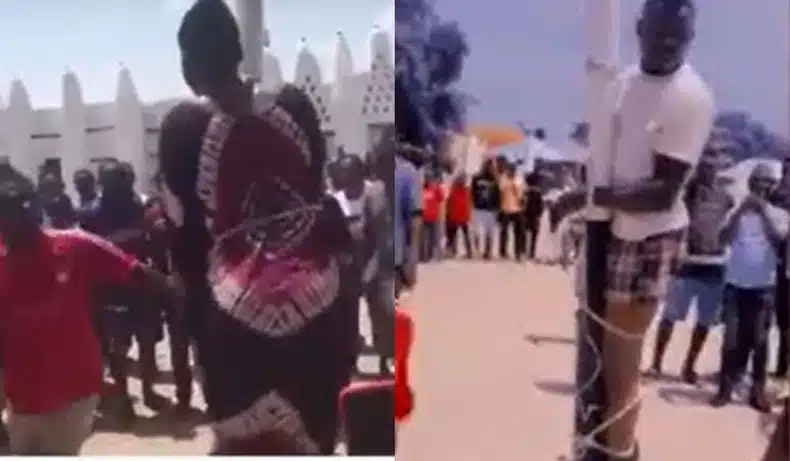 The chief was not in the palace during the incident and has condemned the "barbaric act", his spokesman was quoted as saying in a statement.
Police say the suspects were arrested with the support of the chief and some community members.